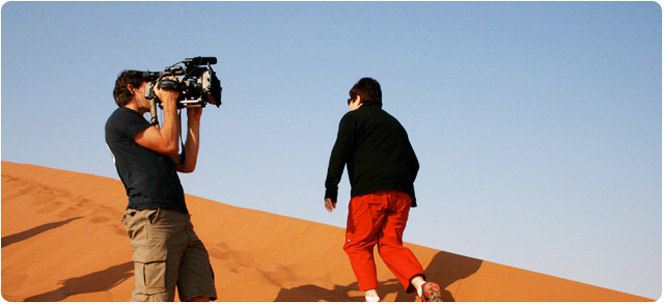 JAM TV is a New Zealand-based multi media company that plays on a global field. The company's flagship television production, "INTREPID JOURNEYS" explores high-energy adventure travel around the world with a focus on extreme experiences in far flung lands like Burma, Borneo and Bolivia to name but a few. This series, and indeed the team behind it, thrives on rolling with the punches required to capture the very best aspects of unrehearsed, unpredictable, unscripted television. This series is New Zealand's only multi award-winning travel series scooping the pools many times over during it's eight season run and now screens in 52 countries.
The company was also behind the highest ratings series in New Zealand Television history, the multi award winning Off the Rails following one man's travels around New Zealand exploring our social history via the rail system. In 2007, JAM TV delivered another ratings bonanza with the most popular documentary series of the year, the Antarctic odyssey, ICE, again in 2009 the hit series SOUTH and yet again in 2011 with NORTH.
2008 saw the success of a new series strand for JAM TV, OFF THE RADAR and its companion series, RADAR'S PATCH, followed comedian Te Radar as he tried to live a more sustainable life in the country and then in a small community. RADAR'S PATCH won best Observational reality series at the Qantas Television awards. The most recent installment, GLOBAL RADAR, where Te Radar is on a mission to discover how our actions, consumption, and choices shape our world.
Having hands-on experience with a variety of successful programmes and formats, the experience of the two principals of the company, Melanie Rakena and Jane Andrews, covers an impressive range from hard-hitting news and current affairs to edgy experimental youth programming through to launching live comedy formats, Executive Production of several highly successful formats and first-hand experience of the craft of drama and film.