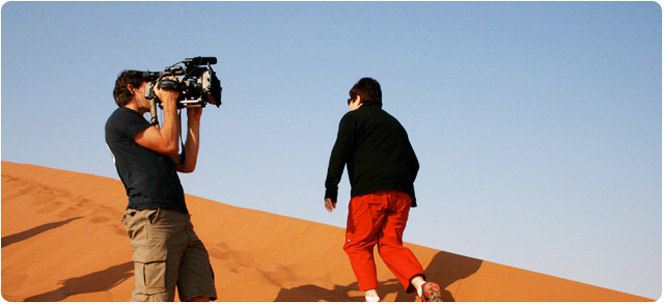 JAM TV love to spin a good yarn, preferably about New Zealand and New Zealanders. That's why we made THIS TOWN, where local people get to tell it how it is in their neck of the woods, in their own words with no script and no presenter. That said, we also travel the world capturing all kinds of people, cultures and experience. Our first major production, "INTREPID JOURNEYS" explored high-energy adventure travel around the world in far flung lands like Burma, Borneo and Bolivia to name but a few. This series is New Zealand's only multi award-winning travel series and it has screened in 52 countries.
Jam also made the highest ratings series in New Zealand Television history, the multi award winning Off the Rails following one man's travels around New Zealand exploring our social history via the rail system. The same team created NORTH and SOUTH - programmes that showcased the best of New Zealand and the people who keep her ticking. We celebrated our love of the land and all things "Number 8 wire" in the off-beat OFF THE RADAR and its companion series, RADAR'S PATCH, where comedian Te Radar tried to live a more sustainable life in the country and then in a small community. RADAR'S PATCH won best Observational reality series at the Qantas Television awards. We pimped the recipe with GLOBAL RADAR, where Te Radar explores how our actions, consumption, and choices impact our world.
We have been busy helping well-known New Zealander's uncover what runs their blood in DNA DETECTIVES, hosted by the wonderfully captivating Richard O'Brien of Rocky Horror fame. We have created a variety of successful programmes and formats and have experience in all forms of digital story telling - factual content, international filming, hard-hitting news and current affairs and experimental youth content through to low budget web campaigns, advertising, corporate story-telling and documentary.